Latin America is becoming the new 1980s China: OBELA
|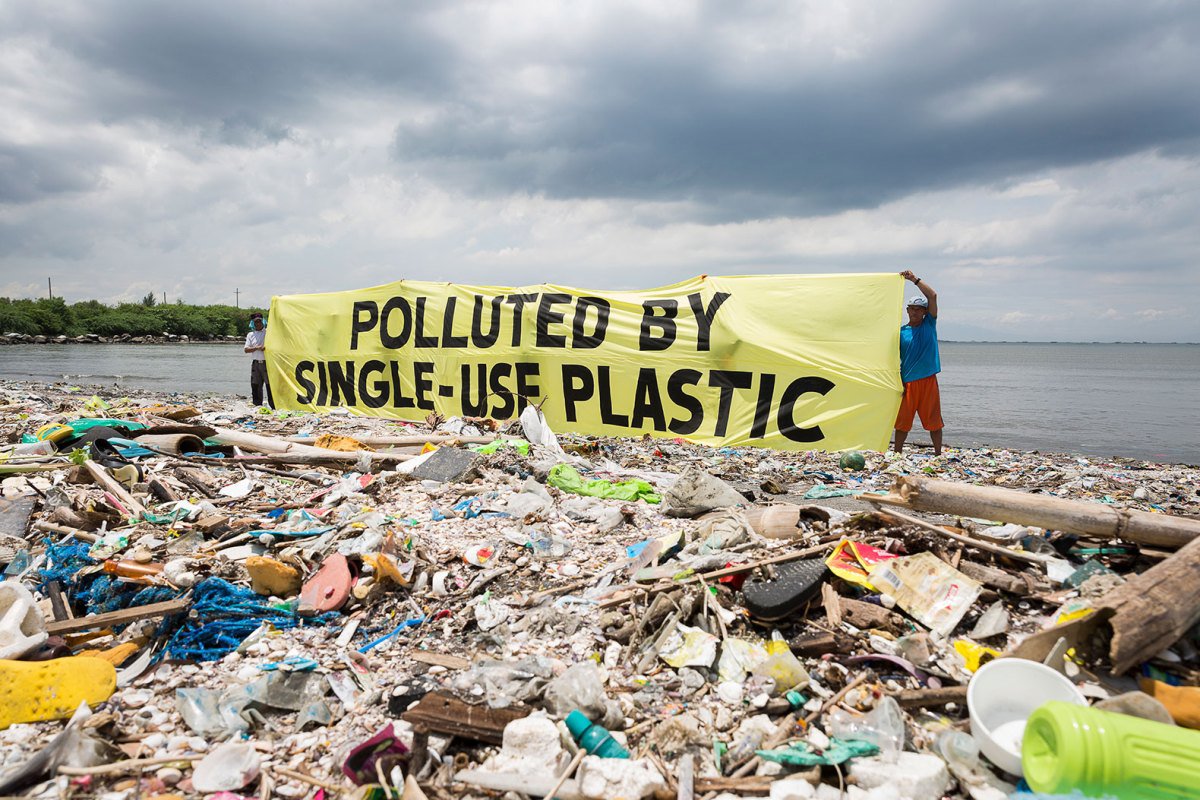 According to Latinamerica Economic Observatory (OBELA) the Plastic garbage U.S. exports to Latin America increased 60%, right after China stopped importing plastic waste in 2020. Mexico d El Salvador are the main recipients of waste from the United States and Europe.
Oscar Ugarteche, a tenured researcher at the Institute of Economic Research of the National Autonomous University of Mexico (UNAM), and a member of CONACYT's National System of Researchers brigs light to a new trend in Latin America.
In the 80's, China began to import plastic waste to seek to reuse it to reduce the lack of raw materials it had at that time. Since then, the United States and Europe began exporting their waste to the Asian giant and turned it into the world's largest landfill.
Ugarteche explains that "in 2018, China made a partial closure to waste imports, and by 2020 it stopped receiving unprocessed waste that wasn't previously recycled. With the ban, Americans needed a new place for their garbage and turned to Latin America."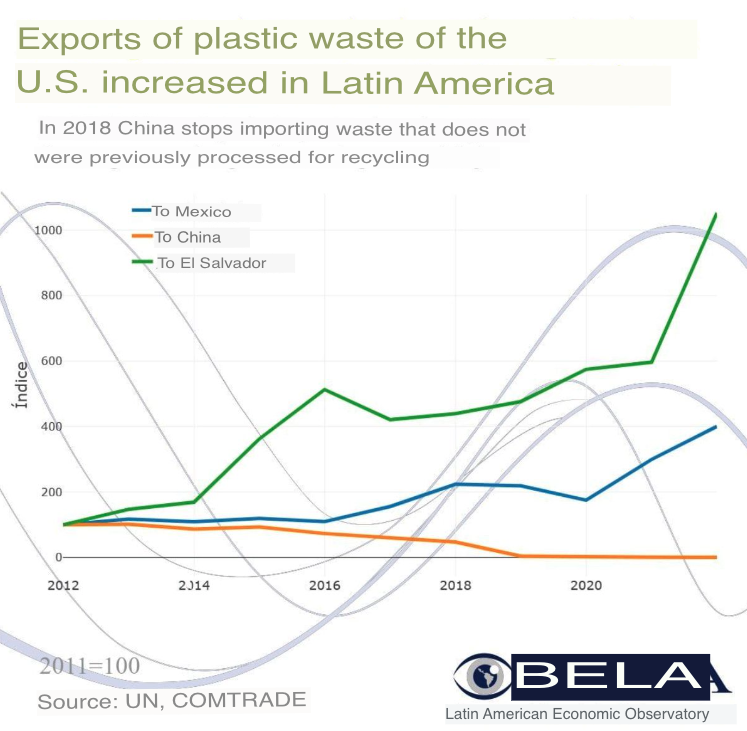 A report by The Guardian, shows than 75% of imports to the region arrive in Mexico, which received more than 32,650 tons (29,620 metric tonnes) of plastic waste from the US between January and August 2020.
El Salvador was second, with 4,054 tons, and Ecuador third, with 3,665 tons, according to research carried out by the Last Beach Cleanup, an environmental advocacy group based in California.
The Guardian wrote that some view the practice as a form of "environmental colonialism",
"The cross-border plastic waste trade is perhaps one of the most nefarious expressions of the commercialisation of common goods and the colonial occupation of territories of the geopolitical south to turn them into sacrifice zones," said Fernanda Solíz, the health area director at the Simón Bolívar University in Ecuador.
Latin American environmental organizations have called on the United States to reduce exports of plastic waste to the Latin America– being that The United States is the world's largest exporter of plastic waste.
By re-naming the plastic polluting scrap "recycle material" the Environmental and Protection Agency (EPA), in the United States, says that U.S. exports of non-hazardous waste, including non-hazardous plastic scrap and waste, are not subject to export and import requirements under the U.S. Resource Conservation and Recovery Act (RCRA), the U.S. waste management law, and its implementing regulations.
In 2018, countries in the global south received 157,000 shipping containers of U.S. plastic waste exported to countries with poor waste nanagement.
LA Times reported that plastic trash could reach 13 billion tons by 2050. "And recycling doesn't help much"– said the newspaper.
Camila Aguilera, a spokesperson for GAIA says. that "countries in the global north see recycling as something they can be proud of, forgetting to redesign products and reduce waste," Aguilera emphases that "It's very difficult for government's to treat plastic as toxic waste, but it is [a toxic waste]".
Esta articulo esta disponible en Espanol: LATINOAMÉRICA SE ESTÁ CONVIRTIENDO EN LA NUEVA CHINA DE LOS 80s: OBELA
——
Not all news on the site expresses the point of view of the site, but we transmit this news automatically and translate it through programmatic technology on the site and not from a human editor.
Total Page Visits: 79 - Today Page Visits: 2