Biden Arrives In Mexico For North American Leaders' Summit
|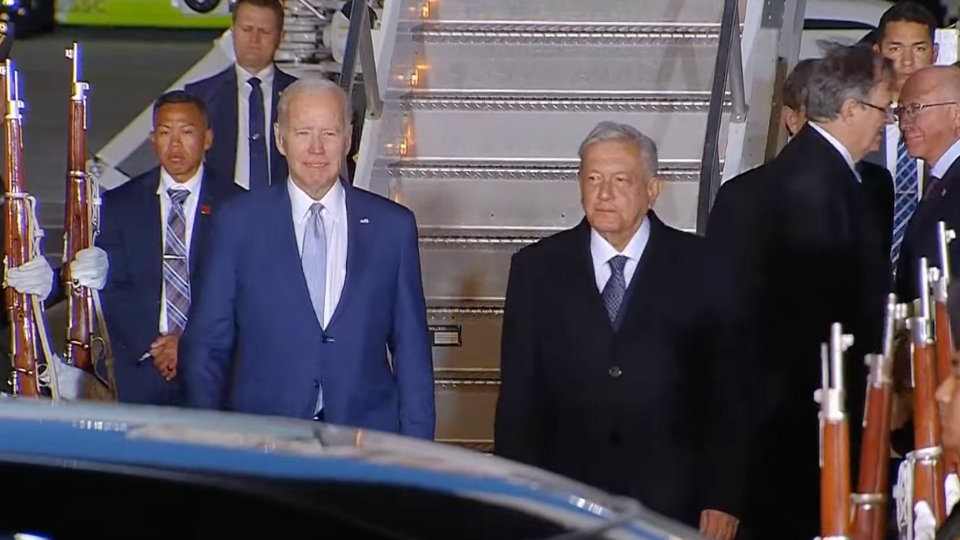 US President Joe Biden arrived in Mexico on Sunday at 8:30 PM Eastern time (7:30 PM) on Sunday to participate in the Summit of North American Leaders 2023 (CLAN), along with the president of Mexico, Andrés Manuel López Obrador and the Prime Minister of Canada, Justin Trudeau.
At the request of the secret service, a large white tent was placed at the entrance of Mexico city's natioal palace, located infront of ablarge plaza called Zocalo, in ordee for President Biden to park his vehicle inside the tent and avoid been exposed to the street outside s of the palace building.👇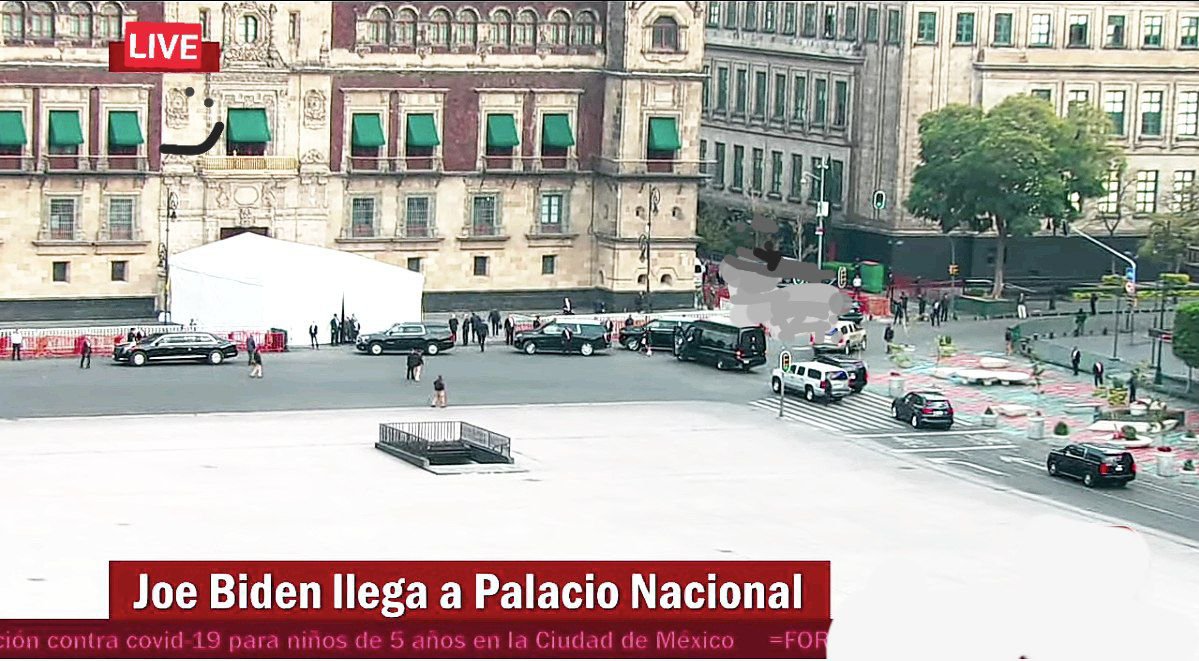 This is the first time a vistiting president request a charge in arriving protocals. President Justin Teudaue didn't request such acomodations. On his departure, Trudeau left his car outside in the street and walked out of the national palace with his wife– the tent was not longer there since Biden left a day before. Trudea stayed for the three says submit.
A funny moment happened when President Lopez Obrador took both presidents, Biden and Trudeau inside the National Palace elevator that leads to the side street where the only security was a National Guard female . Truedeau said jokingly, "oh security is going to love this." President Lopez Obrador also took Biden to one of the Palace balconies where once again Biden was exposed to the street demonstrating that it's save in Mexico– no need for a tent.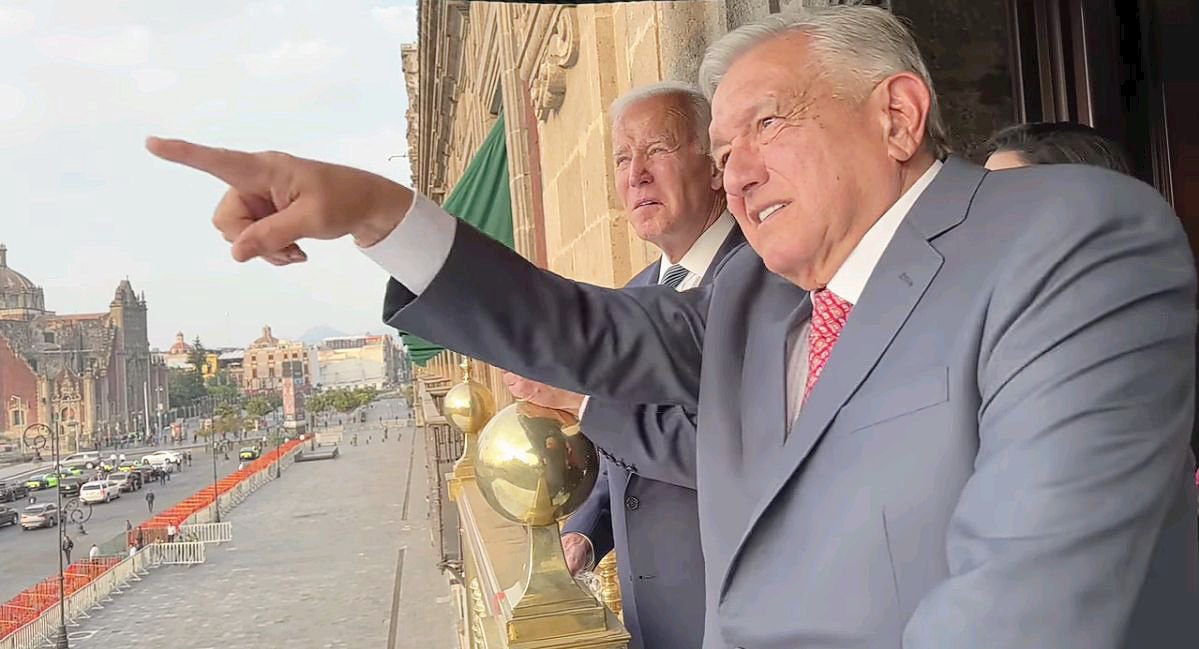 Watch video: https://youtu.be/qt9zvMEqhy4
The agenda included talks on commerce, energy, climate change, immigration, secirity, and gun trafficking.
Biden arrived at Mexico City's brand new international airport, Felipe Angeles — his first trip since taking office. The three day summit will conclude on Wednesday with talks with Canadian Prime Minister Justine Trudeau, who previously said he intends to put pressure on Mexico to allow Canadian companies to expand more mining in Mexico.
Mexican President Lopez Obrador explained to Trudeau two years ago that Mexico has exhausted its permits for mining due to the fact that Canada's mining companies currently have permits to mine 60% of Mexican territory.
Mexico has reached its Climate Change by reducing its carbon emission with planting one million trees, using hydroelectric and thermo-electric plats, as well as the installation of the largest solar farm in Latin America. Yet multinational companies insist on installing a market of wind and solar electric plants.
Trudeau clearly explained to Canadian TV, CBC, that the summit is mostly about advancing investment interest in Mexico.
Total Page Visits: 208 - Today Page Visits: 2