Biden arrives in Mexico with first lady and a caravan of 50+ vehicles for the North America Leaders Summit
|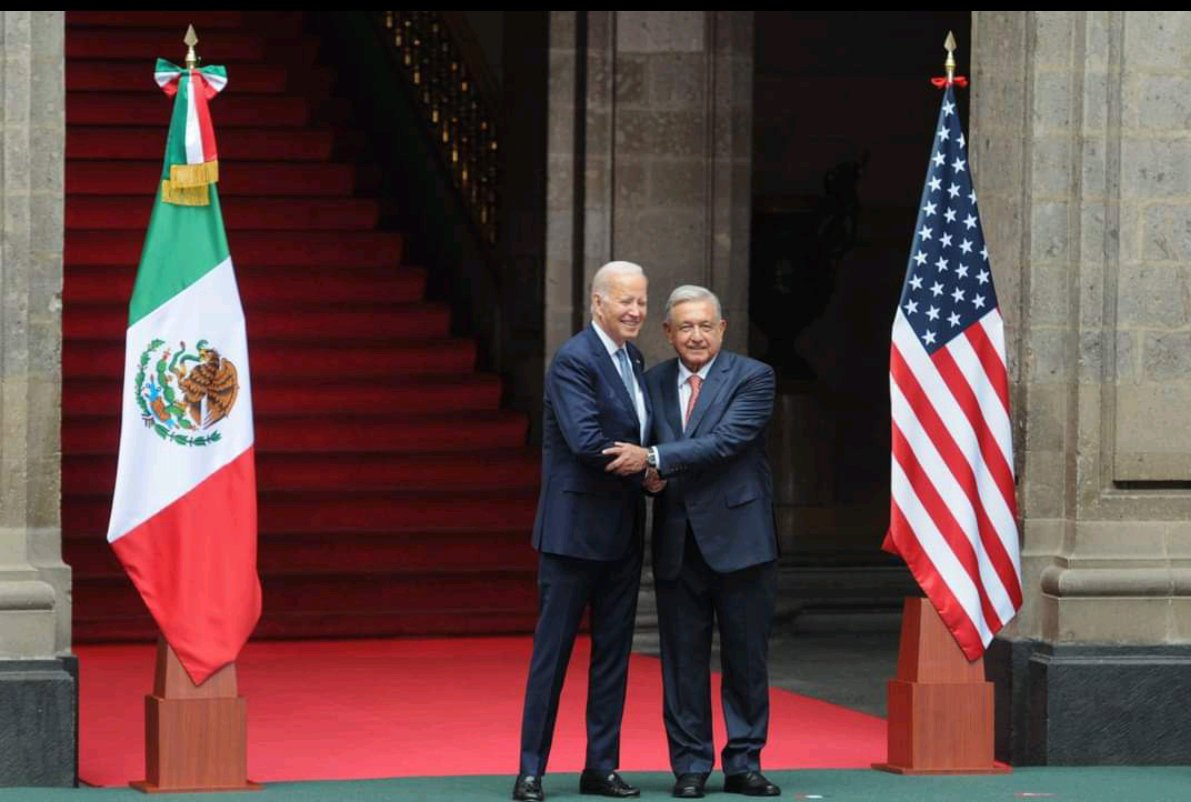 Biden arrived in Mexico city with an unprecedented caravan of more than 50 vehicles, trainspotting cabinet members, security detail, lobbyists and flanked by delegations of top officials for the three-day North America Leaders Summit between Mexico, Canada and the U.S.
Many expectators counted the caravan of cars on their way to Mexico's National Palace and jokenly commented, "Biden's hair dresser, biden's shoe maker, Biden's cook…. and so on. Others shout out loud at biden asking him to share some money and called him el padrino "stepfather."
Biden and his wife were welcomed with a ceremony and latter a meeting at the historic National Palance. On Tuesday Biden, Thudeau and Lopez Obrador discussed migration, investment and development, climate change, semiconductor, green energy, gun and drug trafficking.
Lopez Obrador challenged U.S. President Joe Biden to end an attitude of "abandonment" and "disdain" for Latin America and the Caribbean as the two leaders met with their perspective delegations.
At the meeting, Andres Manuel López Obrador remind Biden and his delegation that the mayority of imports in Mexica are coming from Asia. He told biden those imports should come from the American contiment.
Lopez Obrador complaned to Biden that the last real U.S. development investment in Latin America happened during president John F.Keneddy in March 13, 1961 –when Kenedy hosted a sumit at the White House with Latin Aerican embasadors to announce a plan called PROGRESS ALLAIENCE with an imvestment of 10 billion dollars (in todays money $81 billion).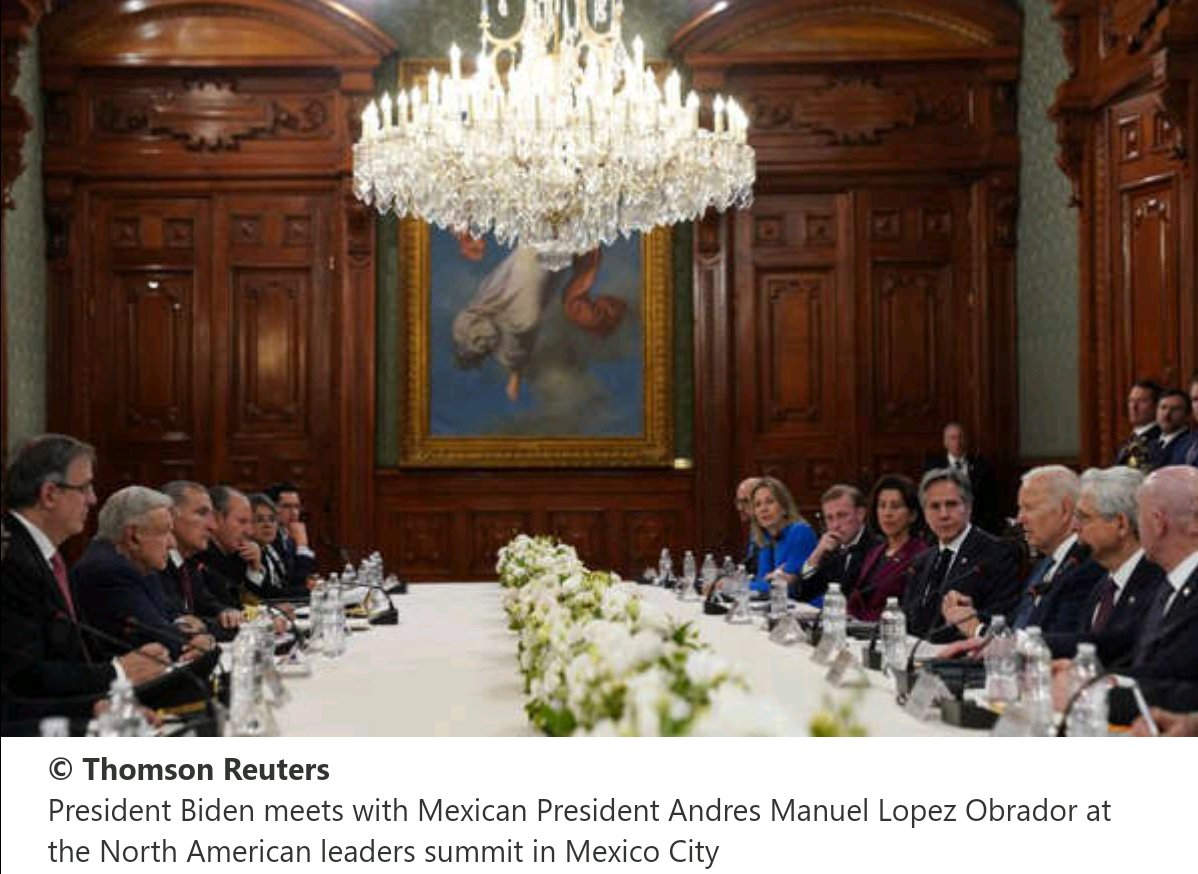 https://www.youtube.com/live/hcjYSNmc5PU?feature=share
https://www.youtube.com/live/amwPRmSUQJY?feature=share
Total Page Visits: 385 - Today Page Visits: 1