Foreign lobbying brings down historic energy reform in Mexico. President blames global investment firms
|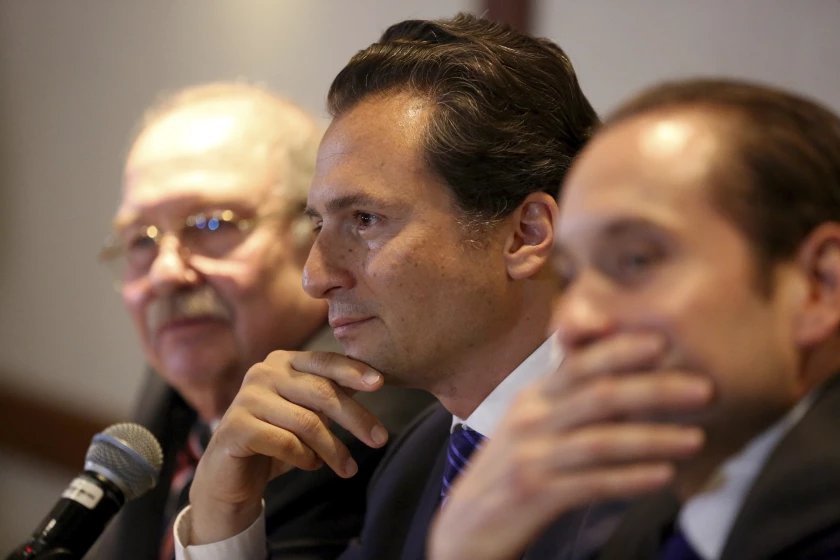 THIS SUNDAY THE OPPOSITION VOTED "NO" TO MEXICO'S ELECTRIC REFORM THAT PRESIDENT AMLO WANTED IN ORDER TO STOP FOREIGN ENERGY COMPANIES LIKE @iberdrola from looting Mexico's energy public company, Federal Commission of Electricity (CEF).
Only a handful of foreign energy companies have managed to create a monopoly in Mexico in the last 10 years. All while using the national grid without paying a penny for the distribution (something the Mexican tax payer then has to subsidize — on top of that they give multinational companies like Walmart, McDonalds, Starbucks, and Coca-cola free electricity in Mexico.
Ironically, while these energy companies falsely claim to care for clean energy, they have stopped the @CFE from using its 60 hydroelectric plants.
Meanwhile, these global campanies have set up an army of lawyers to stop México from gaining back their energy sector which was stolen with bribes in 2014.
"It is a shame that Mexican lawyers are employed by foreign companies that want to continue plundering Mexico; of course, they are free, but hopefully they will internalize that this is treason," (SIC) criticized AMLO.
And while the reform was falsely acused of potentially increase electric prices and promote dirty energy, the reality is that Mexico's electric reform was seeking for clean energy transition and to lower consumer prices.
Currently, "Mexico only uses 2% coal, while China uses 60%, Germany 45%, and the U.S. 26% .' said congressmen Fernandez Noroña.
This video shows citizens outside the Mexican Congress upset about the opposition's blatant defence of foreign corporate interest, which President AMLO and citizens of Mexico outside congress called it "an act of TREASON."
Photos were taken showing legislators caught getting paid or pressured by lobbyists from countries like Italy.
President Lopez Obrador explains Mexico does not want to end up like Texas. where private companies left millions without electricity for a month then billed consumers with thousands of dollars.
AMLO also used the example of Europe, where currently electric prices have skyrocketed. For example, Spain can't control Iberdrola and other energy companies from hiking prices, so people are out on the streets protesting while there's very little their government can do since the entire energy sector was privatized decades ago.
The Mexican president also used as an example a recent Tweet by Joe Biden complaning of the high cost of gas prices imposed by monopolistic private energy companies even when oil prices have gone down.
For now, Mexico will continue trying to
peel away the current energy reform which one of its authors, the former director of CFE, paid off legislators in 2014, Luis Videgay (former CFE Director), is currently under house arrest and a protected witness in a large scale investigation case that has become the largest corruption scandal in Mexico's history, involving the former president of Mexico, former and current legislators, the brazilian energy company Odebrecht, foreign Energy Companies and other actors.
Total Page Visits: 626 - Today Page Visits: 1