How AMLO's policies are keeping gas prices low in Mexico
|
In a recent White House meeting with President of Mexico Andres Manuel Lopez Obrador (ALMO as he is known), and President Biden discussed many topics of urgent importance to both countries.
On the topic of Energy,  AMLO took the "opportunity to thanked Biden for approving the sale of Dear Park refinery to Mexico" last year, and he announced Mexico will be giving gasoline with its pipelines to the states of New Mexico, Arizona, Texas and California to help with U.S.gas crisis. 
Mexico had 50% ownership of Dear, Park refinery, and Shell 50%, for several decades. Due to Biden's administration push for green energy and Europe's demand to cut down CO2 emissions, it gave Mexico the opportunity to put an offer to buy out Shells' 50% stake in Dear Park refinery– last year.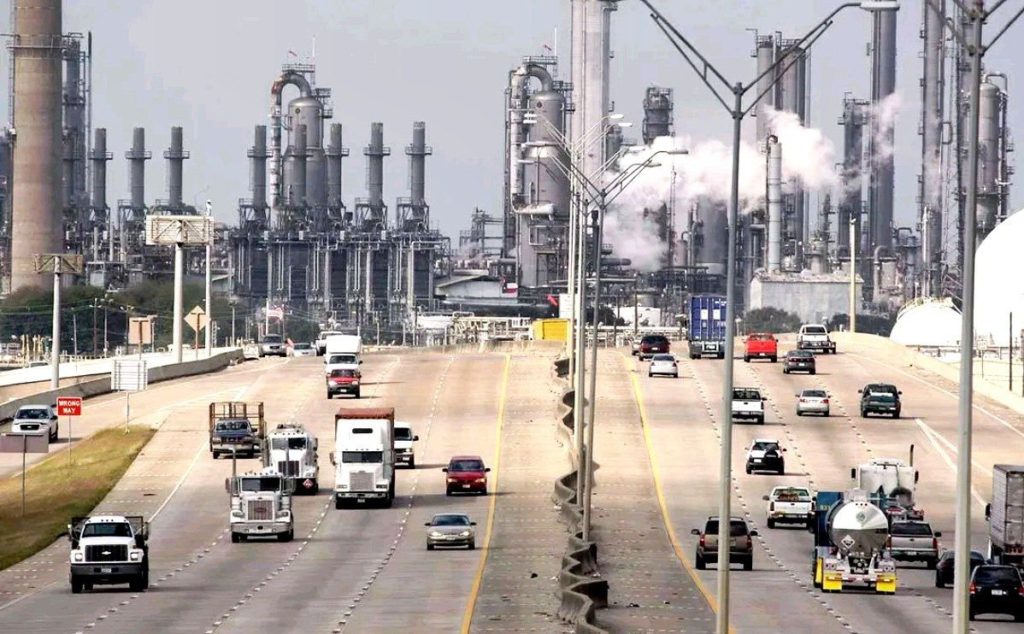 AMLO also told Biden that Mexico is currently allowing Americans at border states to continue to cross to Mexico to buy cheaper gasoline– and plan increase production to double the supply of gasoline to its border gas stations.
"While we waited for prices to go down, we have allowed Americans who live close to the border to fill their tanks with gas on the Mexican side at lower prices," Lopez Obrador said
Mexico gas policies has kept gas prices low
Speaking candidly, AMLO explained to Biden how Mexico's energy policy has allow Mexico to provide gas to its citizen as low as $1.5O dollars per gallon. In comparison,  the U.S. average gas prices is at $4.75. Europe and Canada suffer similar gas crisis.
Here a breakdown of how Mexico's polices has kept gas prices low
Mexico does not suffer a hike in gas price because before the pandemic it implemented several polices to keep gas prices low for Mexican consumers.
One of the polices Mexico has implemented are gas subsidies that do not come from tax payers neither the government. Instead, Mexico uses its public gas company PEMEX in two ways:
a) Mexico takes a small part of iPEMEX profit and uses it to pay gas stations a percentage of the gas they sell to then,  in order for them not to lose prpoyit while providing lower gas prices.
b) PEMEX to generate competition within their domestic market in order to offer consumers low gas prices. Therefore, avoiding monopolies which then can create price gouging or be tempted to use consumer gas for market speculation abuses. Texas is one example of gas gouging and market speculation abuses. Last winter,  Texas not only had a blackout that killed a dozen people, but consumers ended up paying bills of up to $5K a month.
b) Another policy Mexico's consumer department implemented is to monitor prices at gas stations. The government created an app that reports to consumers what station has increased gas prices arbitrarily. The app then offers consumers a map of gas stations who have better prices.
Lastly, a stroke of genius from AMLO was to have Mexico purchase that huge oil refinery in Deer Park, Texas, which for decades Mexico was half-owner.
Watch video of AMLO thanking Joe Biden for approving the sell of Deer Part Refinery in Texas, which happened last year. (Spanish to English translated) 👇
Acquiring full ownership of Dear Park Refinery is just one of many polices that has helped Mexico to increased its production and market share in the energy sector in the last 3 years. Mexico output of gas has increased also due to the inauguration of its new large refinery in Mexico called Dos Bocas, located in the port city in the state of Tabasco. Along  with Dear Park refinery and six more already existing refineries,  Mexico currently has 8 refineries, the U.S. has 144 refineries.
So how can Mexico does it?  At the end,  its the state own company  and well-management of PEMEX that gives Mexico the a competitive edge.
Lastly,  Mexico is planning to build natural gas liquefaction plants and fertilizer factories with Mexucan and US investment.
Mexico is not boasting to the U.S.its lower gas prices and energy policies,  "Mexico is trying to set an example for the U.S. to follow its lead to help consumers and the economic inflation." said exterior minister Marcelo Ebrard.
Sources:  AMLO's youtube channel,  Bloomberg
Total Page Visits: 244 - Today Page Visits: 1