'Who is who in fake news', a New Segment in AMLO's Morning Press Conference
|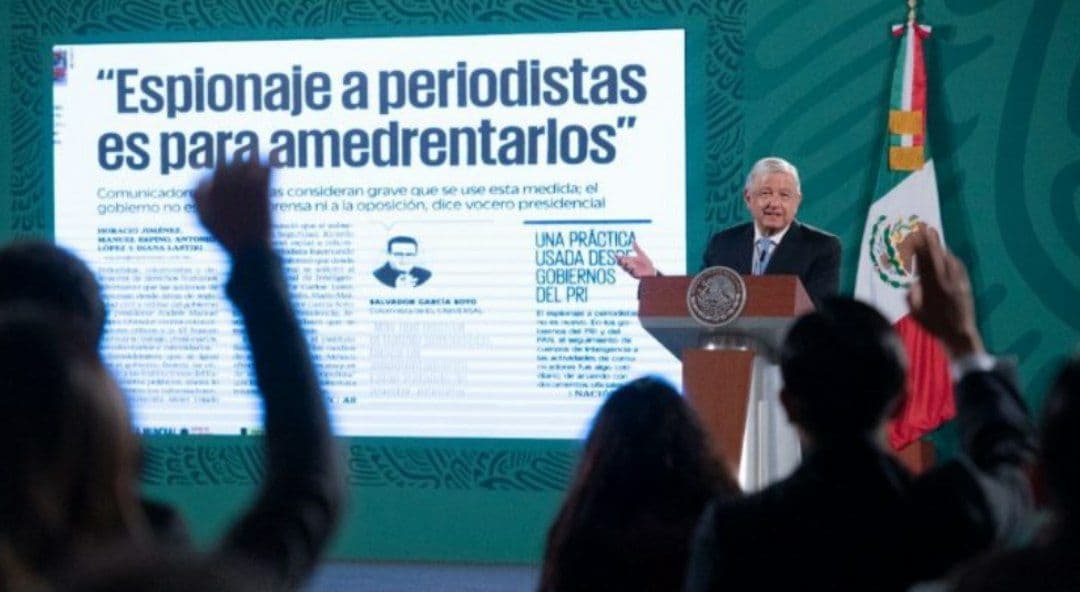 AMLO announced today that he will begin a new segment in his morning press conference "Who is who in fake news". He will be calling out false stories published by National and international corporate media.
A Telemundo reporter asked the president directly if this move will stigmatize journalism. AMLO replied "Journalism is not being stigmatized; we're stigmatizing lies and lack of ethics". The president continued, "Journalism should not be used to create false stories but should be objective, well-researched and cited". He explained what is behind the constant attacks from the Mexican conservative media "in the past, the authoritarian regime of the previous administrations used to finance and bribe journalists and news organizations to speak well of the government or to hide acts of corruption."
Ironically and to prove AMLO's point about fake news in the corporate media, the Telemundo journalist repeated two false stories about AMLO cancelling financial aid to children and mothers to which the president replied that he was misinformed. The funding for these programs was actually increased with the aid going directly to the recipients and not to corrupt nonprofits who used to steal the money.
The president explained that the Mexican media has been coerced by corrupt economic interest groups who are directly colluding with opposition groups financed by the United States Government. He emphasized that the media in Mexico has deteriorated to the point where Mexicans no longer trust the media.
Mexico's corporate media is run by A group of oligarchs who hold a monopoly on the media. Mexico has very few to no independent media outlets.
"You have to be [properly] informed," López Obrador said Wednesday. "We'll be here making all the fake news known and clearing things up," he said.
"We're going to have someone who will show the lies of the week; in order to combat fake news," he said.
"There are some [media outlets] that will probably take first place, the gold medal, but we'll be exposing them here and informing the people because there are those who swallow all [the fake news]". López Obrador said: "We're going to have this section once a week."
He said he got his idea for the fake news exposé sessions after hearing a fake news story about his sons buying the Mexico City-based Cruz Azul professional soccer team.
---
Total Page Visits: 1407 - Today Page Visits: 3