Cabeza de Vaca, the Governor testing Mexico's justice system
|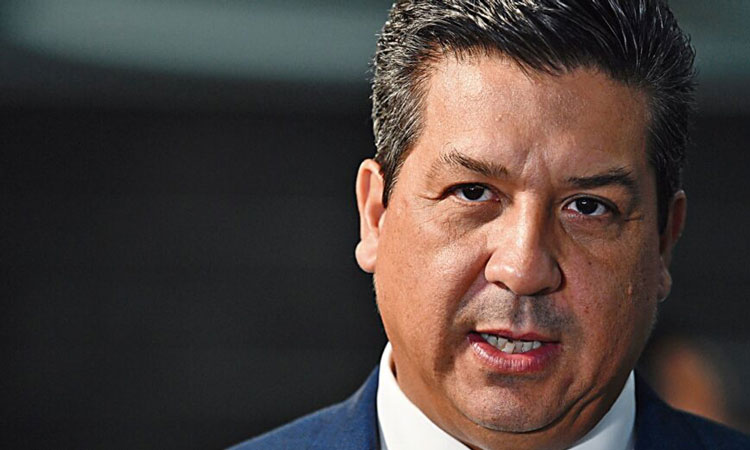 Last year, Cabeza de vaca made international headlines when he decided to cut water to Texas, creating a bi-national incident that put in jeopardy an 80 year old water treaty between Mexico and the United States. The far-right governor of Temaulipas, a state with high crime rate that borders with the U.S., sent violent people to shut down and destroy a water dam that provides water to Texas. The Dam is still shut down and under repair by federal authorities.
.
Currently, not only is the FBI is investigating Tamaulipas governor Cabeza de Vaca for money laundering, but the Mexican federal authorities are also investigating him for money laundering and organized crime–aside for other ongoing investigations related to tax evasion, electoral fraud and illegal funding by a cartel.
.
Today, the Mexican Intelligence Unite (UIF) froze Cabeza de Vaca's bank accounts. Then later in the day, a federal judge issued an arrest warrant for Cabeza de Vaca. Immediately, rumors of him leaving the country emerged, but Mexican authorities had already issued an "immigration alert."
.
The entire situation has created a real-life Mexican soap opera.  Below is a timeline of the crazy events.
.
1. Federal congress removes FUERO (protection) of the Governor of Tamaulipas, Cabeza de Vaca.
2. The far-right local congress of Tamaulipas state tries a maneuver to stop the arrest.
3. Santiago Nieto, from the Unidad de Inteligencia Agency, tweets at around 4PM that he has frozen the governor's bank accounts.
4. Right after, a federal judge issues an arrest warrant for the governor and charges him with money laundering and organized crime. Plus, other charges from other courts are in progress and will come later for electoral fraud, tax fraud, cartel dealings, etc. The guy has a long rap sheet.
5. Later at night, rumors emerged that the governor was planning to escape the country, and Mexican authorities put an ALERTA MIGRATORIA to stop him from leaving.
6. Close to midnight the governor put out a statement on twitter, citing "political persecution" by the MORENA party and President Lopez Obrador–Even when the FBI is also is investigating him.
"Not sure why Loret de Mola is not yet in prison by the way– he is also involved in creating fake news that led to the arrest and incarceration of an innocent french woman and a Mexican in prison for years." said a citizen.
The next day, President Lopez Obrador dispelled rumors that Cabeza de Vaca's arrest warrant was a political persecution by the Morena Party and the president. The president presented a letter from the FBI, informing him that they're investigating Cabeza de Vaca for money laundering.
Total Page Visits: 1073 - Today Page Visits: 1