Mexico's President AMLO demands freedom for Julian Assange, 'prisoner of conscience' and 'best journalist of our time'
|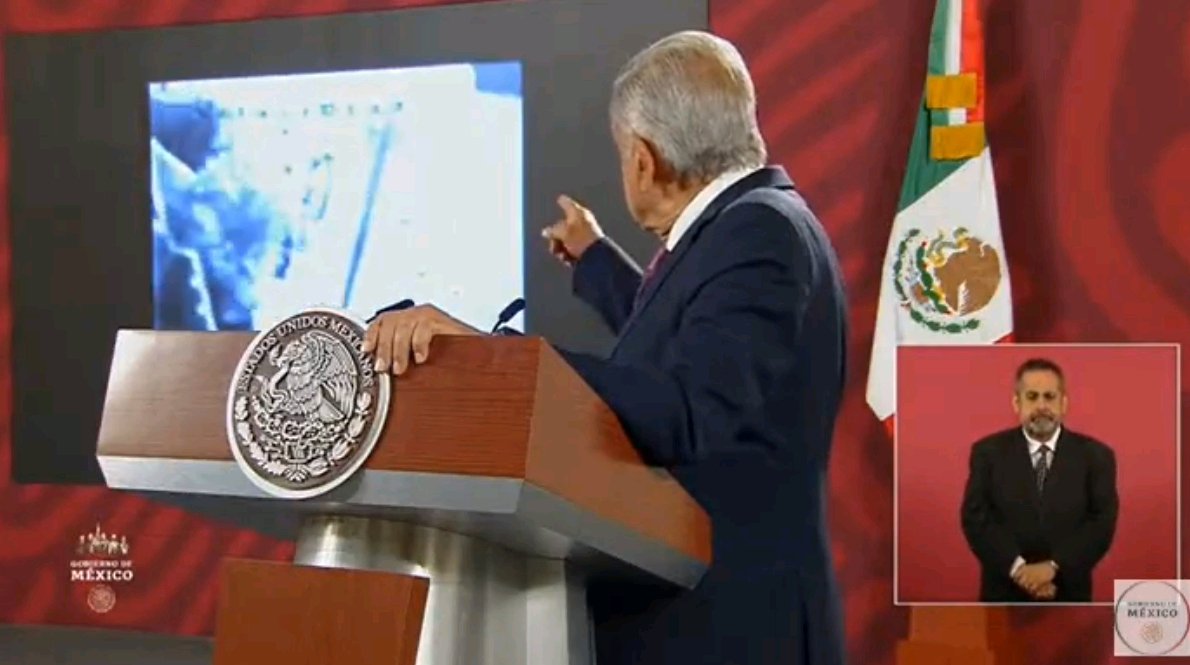 Mexico's center-left President López Obrador denounced US actions and reiterated his call to free "prisoner of conscience" Julian Assange. He then showed the WikiLeaks "collateral murder" video.
In a fiery speech condemning the US government's actions in its persecution of Assange, López Obrador asked, "Are we going to take the Statue of Liberty out of New York? Are we going to keep talking about democracy? Are we going to keep talking about the protection of human rights, of the freedom of expression?"
López Obrador, who is known popularly by the acronym AMLO, made these comments in a press conference on the morning of June 21.
AMLO called the imprisonment of Assange a "shame for the world." He insisted, "The United Nations should take a stance" on behalf of Assange, along with "all organizations that defend human rights. There cannot be silence."
"Mexico opens the doors to Assange," the president declared, repeating his promise to give asylum to the imprisoned Australian journalist.
AMLO recalled that Assange "gathered cables, reports, from the embassies of the United States, in which they talked about acts of interventionism, and of crimes committed, of flagrant violations of human rights. Not only texts, but also images."
At the press conference, AMLO played a clip of the scandalous 2007 video published by WikiLeaks, known as "collateral murder," in which AMLO says US military can be seen killing journalists– including a Reuters journalist.
"They are journalists, those who were targets," López Obrador said, pointing to the screen. "This is what led to the persecution… This is why he is [in prosecution and imprisonment]."
At his morning presser, AMLO announced that he will intercede for Julian Assange in his trip to the White House in July, and played a clip of the video "Collateral Murder," which shows a US Apache helicopter in Iraq killing 18, including 2 journalists. pic.twitter.com/NgqFqMGgpi

— Kurt Hackbarth 🌹 (@KurtHackbarth) June 21, 2022
The Mexican president said he is going to pressure US leader Joe Biden to free Assange.
Total Page Visits: 164 - Today Page Visits: 1