In the U.S. even the mattress industry is a monopoly of two companies
|

"Most Mattresses in America are produced by the same two companies."
Yep, that's 100% true. The industry is largely monopolized, just like most beer production, eyeglasses, foods & beverages, clothing, entertainment, wireless mobil service, insurance, and the freaking internet.
"Then, they're often sold in mattress stores owned by the same company."
The picture he shows here is kind of brief, so I'll give you a better look.
Yeah, that there is Mattress Firm. They also bought Sleepy's, Sleep Country, Mattress Pro, Mattress Barn, and Tulo, among others.
I don't know if you're up on mattress news, but Mattress Firm just declared bankrupcy. See, when you buy a ton of your competition, you also buy 1) their debt, and 2) the leases on their brick and mortar stores. If you've ever driven by a Mattress Firm only to see another Mattress firm right next to or accross from it? That's because one of those Mattress Firms probably used to be a competing store (like how gas stations are usually right next to each other) that was bought out by the MFRM conglomerate (it's called Steinhoff).
play; clipboard-write; encrypted-media; gyroscope; picture-in-picture; web-share" allowfullscreen>
Most mattress sellers markup the prices even 600% and since there are the same owners, you can call this for what really is PRICE FIXING.
Are there any good mattress at an affordable price and good quality out there?
The good news is YES! And is made in America. The mattress is called: Englander Finale 10-Inch Innerspring Mattress plush, quilted cover and an innovative 3 Zone Support System foam in this super soft mattress is CertiPUR-US certified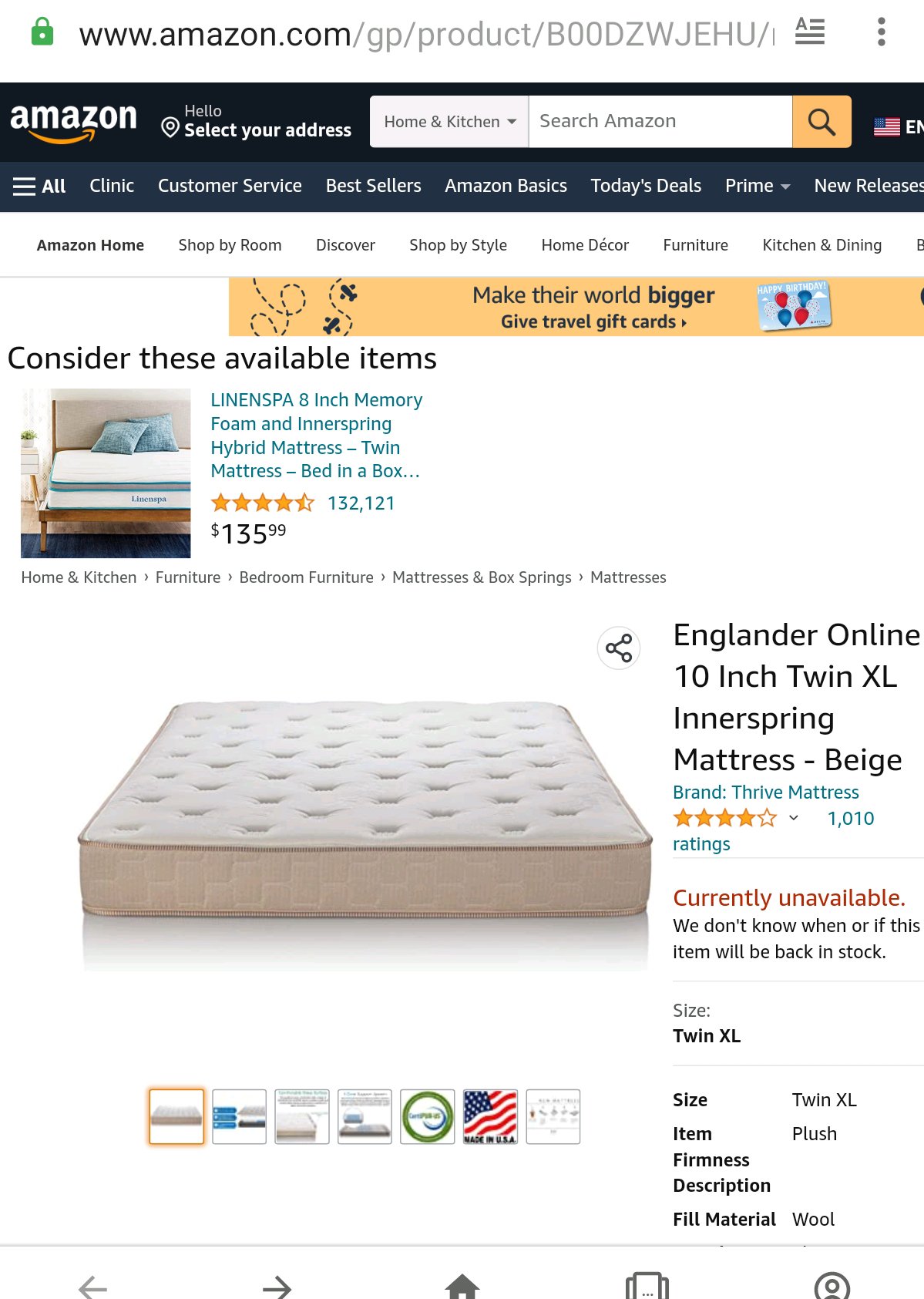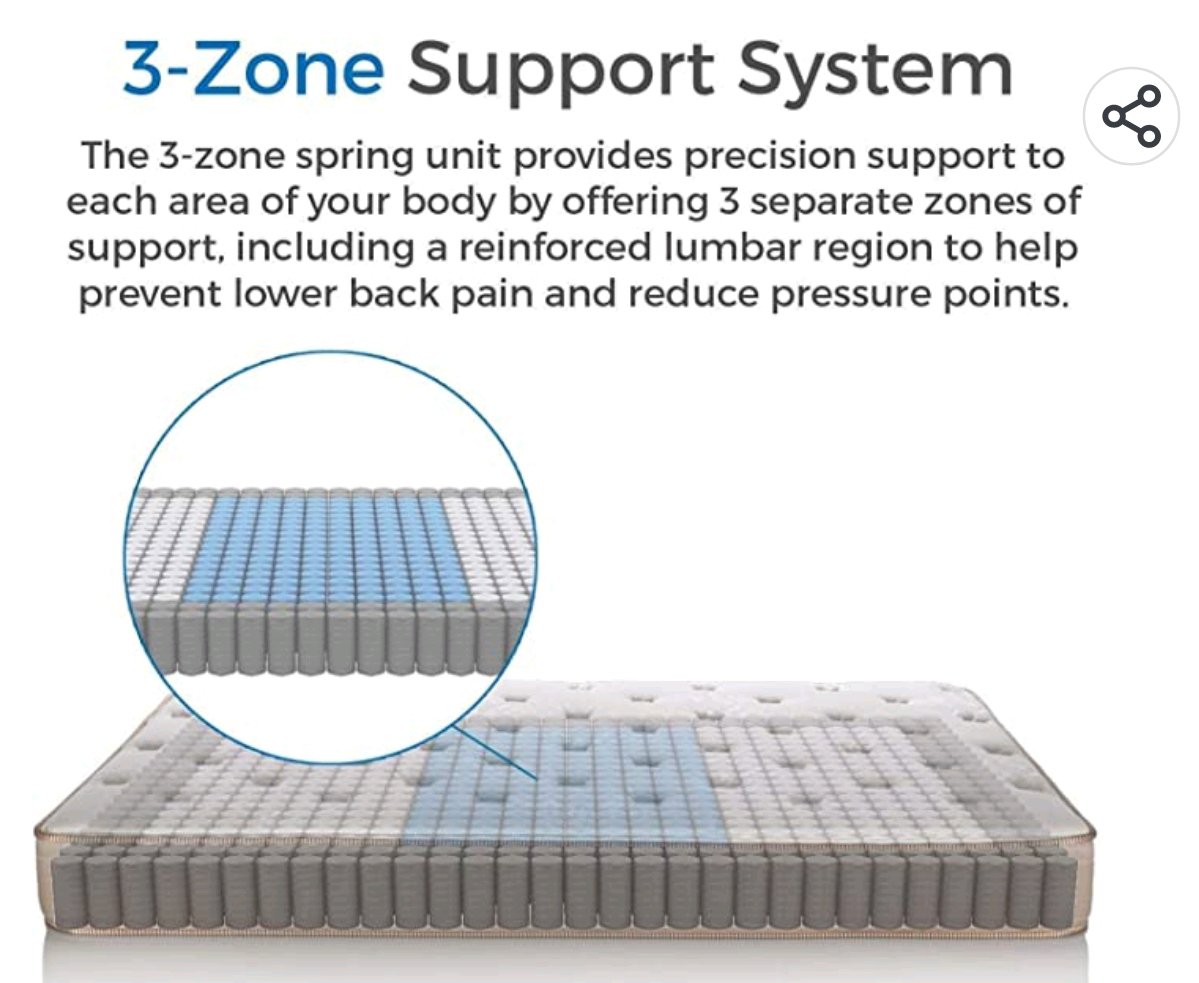 The bad news is that during the pandemic, the meopolizers were able to take down the last small competotirs. And since the Englmdere Finale 10-inch was an exclusive line for Amazon. Welm uncle Jeff B. did what he has always done: Promote a brand and once is in demand amazon copies it or takes it out of cisculation.
One cosntant remainds: Current Expensive or cheap matress they all seen to be design to make Americans not enjoy good night sleep on these toxic memory foams/gel metresses that can cut your circulaion and lead to varicose vains or even heart privlems due to ve circulation since the memiry foam GRABS and comoreses your skin.
. Maybe we should putv complian to the country of Amazon and ask.Jeff bezols to bring the matress back. Something will ve now heart to since i seems the U.S. company that manefactured this well-done matress sold its busines and the people who manefctures it dont even have a secretary to pick up the pmcustuner service phone: 1-800-443-1183
Total Page Visits: 163 - Today Page Visits: 2