It is now "inevitable the entire world will be issuing digital money." — NYU.
|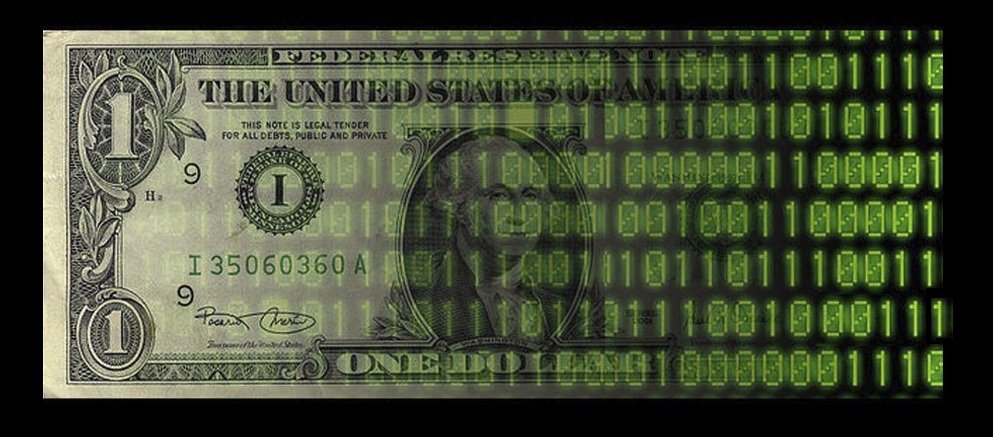 David Yermack, the finance department chair at New York University's Stern School of Business, told CNN Business that it is now "inevitable the entire world will be issuing money in this way."
In the United States, and in Mexico –even before the pandemic– banks and their NGOs like the World Economic Forum were actively promoting to generate a demand for cashless payment methods. CNN says, "today, many Main Street investors have embraced cryptocurrencies like bitcoin and ethereum, putting pressure on the governments not to fall behind on the trend."
The Federal Reserve Board has created its own digital fiat money through its new privately-run Central Bank Digital Currency (CBDC). This year, most Central Banks in developed countries worldwide are now in various stages of their evaluation of launching their national digital currencies. According to ECB's chief Christine Lagarde, more than 80 central banks are looking at digital currencies. Trade is also expected to be done in fiat digital currency.
In March 11 of last year, President Joe Biden signed an executive order regarding digital assets. The plan includes "placing urgency on research and development of a potential United States CBDC, should issuance be deemed in the national interest," according to an accompanying fact sheet released by the White House.
Forbes magazine wrote an article warning the public that the move to digital is about control, and central banks need to be stopped: "Central Bank Digital Currencies Are About Control – They Should Be Stopped. The author of the Forbes' article is the Vice President and Director of the Cato Institute's Center for Monetary and Financial Alternatives, Norbert Michael. Last year he participated in an online forum called US CBDC—which he called "A Disaster in the making."
In Europe, governments' plans to implement fiat digital currency caused an uproar among the public with the digital currency announcement in the UK and Switzerland in February 2023. The UK Treasury and the Bank of England said a state-backed digital pound was likely to be launched some time after 2025.
Two weeks later, a Swiss lobby group triggered a national vote on maintaining a "sufficient quantity" of cash in circulation over fears that electronic payments make it easier for the state, and the oligarchy's money interests, to monitor its citizens' actions.
The BBC's Faisal Islam said the issue is that the public is very concerned about access to the data attached to every spending transaction, and whether people could trust a global company more than the state: "The eye here is on maintaining UK monetary sovereignty against upheaval from the likes of Big Tech."
Yet, this week prime minister Rishi Sunak, a billionaire and a former banker, announced its government will continue to promote and support the implementation of Central Bank Digital Currency aka CBDC fiat money.
Fiat money is money that doesn't exist and is not back by anything tangible, like gold, and requires the creation of debt to exist (watch video).
Fiat money was invented after War War Two, by the federal reserve and banks to have the ability to print money — a practice that has been abused over decades and currently has generated inflation in major redeveloped countries on the American continent and on the west European continent (the E.U and Great Britain).
Comedian and geopolitical commentator, Rosell Brand, express his discontent and disapproval of privately-run centralized fiat digital. 👇
Sources:
Wikipedia – Central Bank Digital Currency.
CNN: The US dollar could go digital. Here's what you need to know.
Total Page Visits: 140 - Today Page Visits: 1