11 U.S. million jobs available and not enough applicants: The truth behind the new "migrants crisis" in 2023
|
As of February 2023, Bloomberg reports that vacancies at US employers unexpectedly increased at the end of 2022, illustrating a solid appetite for labor that the Federal Reserve sees as one of the last hurdles to bring down inflation.
Yet, there aren't enough Americans– who left their jobs during the pandemic–interested in those jobs or coming back into the job market at all. In addition, baby boomers are retiring en masse and have created a labor shortege.
As a blowback, this has resulted in an employee scarcity or Job Vacancy crisis. And this is why the administration has quitly coordinated a migrant program similar to tje BRASERO orogram in the 1980s.
The massive nationwide deployment of migrants into the country is aimed at filling in those essential vacant jobs.
In other words, the job market figures consistently show that in 2023, we are experiencing the blowback from the Great Resignation of 2022. Therefore, there is a labor demand that far outpaces supply and it poses a risk of sustained upward pressure on wages that could reignite inflation.
Pit it in another way, those migrats are expected to help save the country's economic crisis and dengerous inflation.
An study by online education service Cengage Group shows "the Great Resigners" are generally happy about their workplace decisions, with an average 81% indicating they do not regret leaving their job and no plans to come back any time soon.
So to understand how bad the current job crisis curently is, we need to undertand two important factors:
a) This job vacancy crisis is global.
b) We need to go through the figures to show how bad the job vacancy crisis in the U.S. is.
According to Bloomberg report, updated on February 2023, the number of available job positions in the U.S. has climbed to a five-month high of just over 11 million just last December– from 10.4 million a month earlier, the Labor Department's Job Openings and Labor Turnover Survey, or JOLTS, showed Wednesday.
The increase of empty jobs is the largest since July 2021 and mostly in hospitality/acommodation and food industry, as well as retail, trade, farming and construction.
The opening figure exceeded all economists' estimates in a Bloomberg survey that had a median projection of 10.3 million. The S&P 500 fell and Treasury yields rose after the report.
That's likely to be a big talking point of Fed Chair Jerome Powell when he speaks this afternoon at the conclusion of the Central Bank's first policy meeting of 2023. Officials are expected to slow the pace of interest-rate hikes to a quarter point.
Job openings continie to increased in retail trade, farming, and construction, and across most industries. Meanwhile, job vacancies only decreased in the tecnology information sector last year. But that has ended since companies like Microsoft, Google, Salesforce, Spotify and many have fired hundreds of thousands of tech employees.
Many economists forecast that the Federal Reserve tightening will push the economy into recession over the coming year and therefore, unemployment is expected to rise even more.
What Bloomberg Economics Says…
"The ratio of jobs openings to unemployed is one of the most closely watched labor market metrics for the Fed — and it's moving in the wrong direction– wage growth will continue to slow down,
— Anna Wong, economist.
.
The JOLTS report showed that the so-called quit rate, which measures employees leaving their jobs voluntarily or have been turned-around, or pushed out by salary and benefits cuts, it's held at 2.7%. Meaning 4.1 million Americans.quit their jobs in one month. Meaning the Great Resignation phenomenom of 2022 never went away. This is why Bloomberg just updated an old report making almost no channges.
Many of the companies that have been losing workers are also slashing bonuses to further reduce costs, but this is upsetting employees causing more job resignations.
Therefore, the job market crisis is still tight by several measures. Applications for unemployment benefits are around pre-pandemic levels, and the January jobs report at week's end is expected to show still historically low unemployment.
Meanwhile, the manufacturing industry continues to struggle and the reason for this is that some retailers are lacking products in its inventiry, causing prices of goods keep going up.
This year, The Institute for Supply Management's gauge of factory activity fell for a fifth month in January to the lowest level since May 2020. This means that the U.S. manufacturing downturn has deepened last month, fueled by a further pullback in orders and factory production.
The manufacturing downturn, job vacancy, and baby boomer retiring have not only caused scarcity of employees, but also products. This is the reason why some retailers and custumers have to wait weeks, months or even years for parts or merchandise they need. One example afecting factories, i's the case of the current auto part crisis whereas insurance car companies have received a wave of complains from drivers in several countries because they are not getting their cars repair due to worldwide delays in car parts.
One example afecting factories, i's the case of the current auto part crisis whereas insurance car companies have received a wave of complains from drivers in several countries because they are not getting their cars repair due to worldwide delays in car parts.
Conclusion: the immigration crisis at the border that networks like Fox News calls "an invasion," it's in fact an unannounced planned migration. A wise move by the Biden administration to rescue several industries from closing down their factories. This is why we see migrants been bus by aithorities to different key cities and regions thoughout the country, and placed in homeless shelters — some of those shelrers are hotels the states or cities pay.
Unfortunately, there won't be enough immigrants from Central America to fill-in those jobs. This is why we see migrant caravans from other uncommon countries in Latin America like South America's Colombia, Ecuador, and Peru.
Many young migrants from LATAM's Global South arent even poor These new tyoe of migrants come to the U.S. because NGOs facilitated their travel and because they're simply looking for an adventure. This is why you can spot the new migrats GenZs from South-American with an iPhones and brand clothes —and an actitud seen on the streets of New York City.👇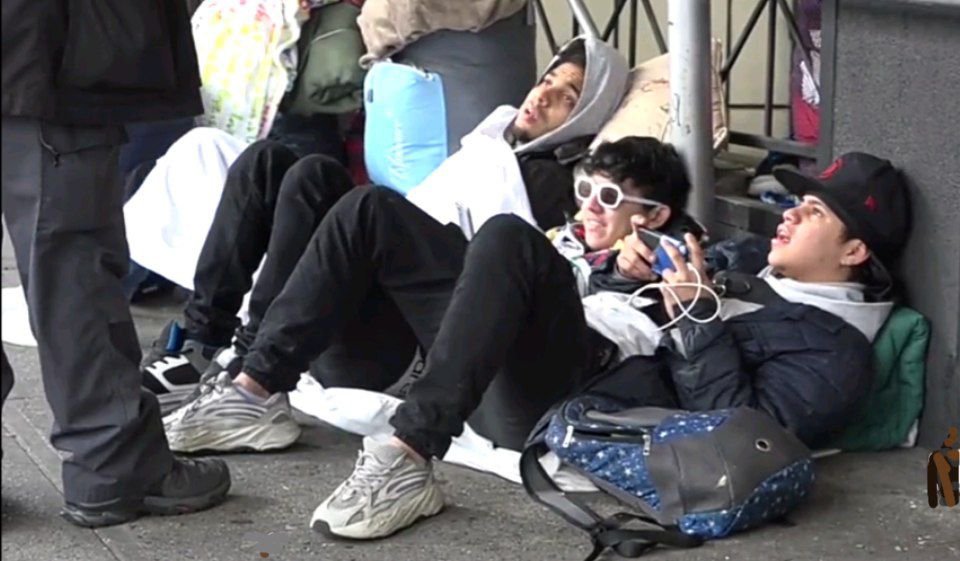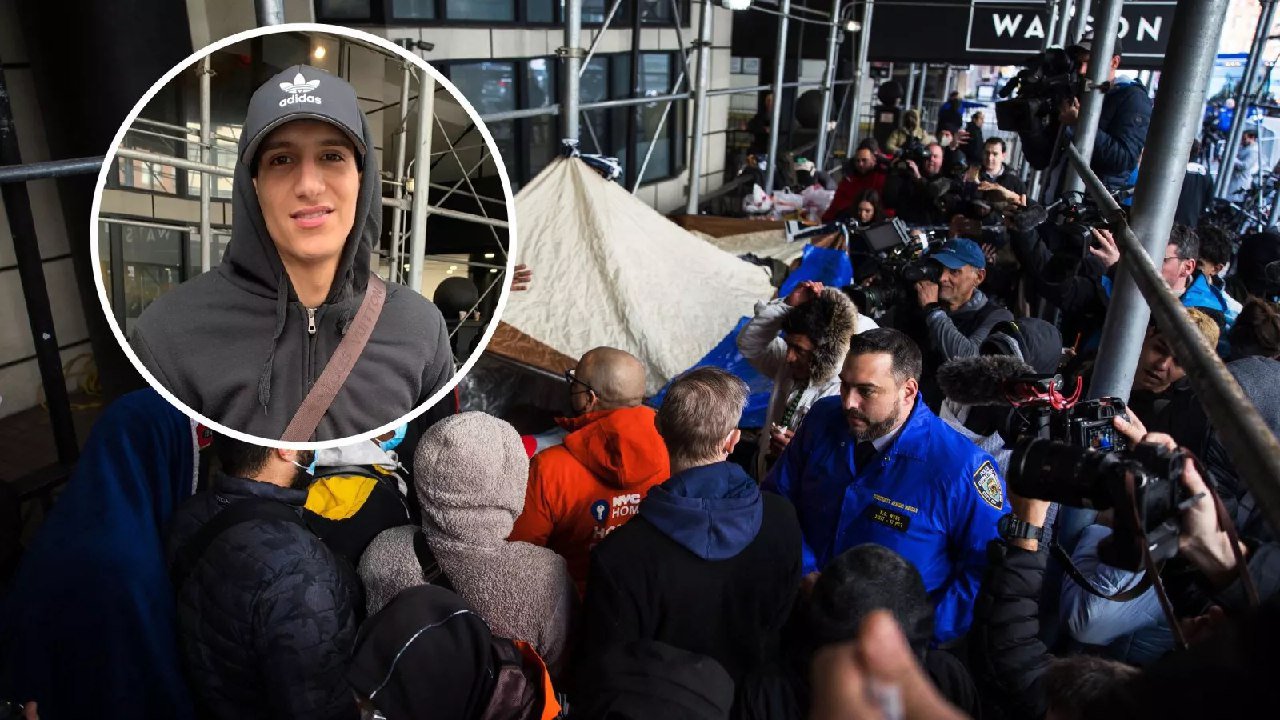 Why it's not a migrant invasion or migrat crisis?
Mexico's Finanantial Inteligence Unit (UIF) disclosed that NGOs are coordinating and financing migrat caravans to the U.S. and Europe. The money arrives at the local banks where the caravan passes through. In the case of Mexico, foreigh banks in the state of Chiapas were used to collect money to buy food amongg other necesities and operational cost.
Total Page Visits: 437 - Today Page Visits: 3