We are still waiting for the U.S. to explain why they are funding opposition groups in Mexico: AMLO
|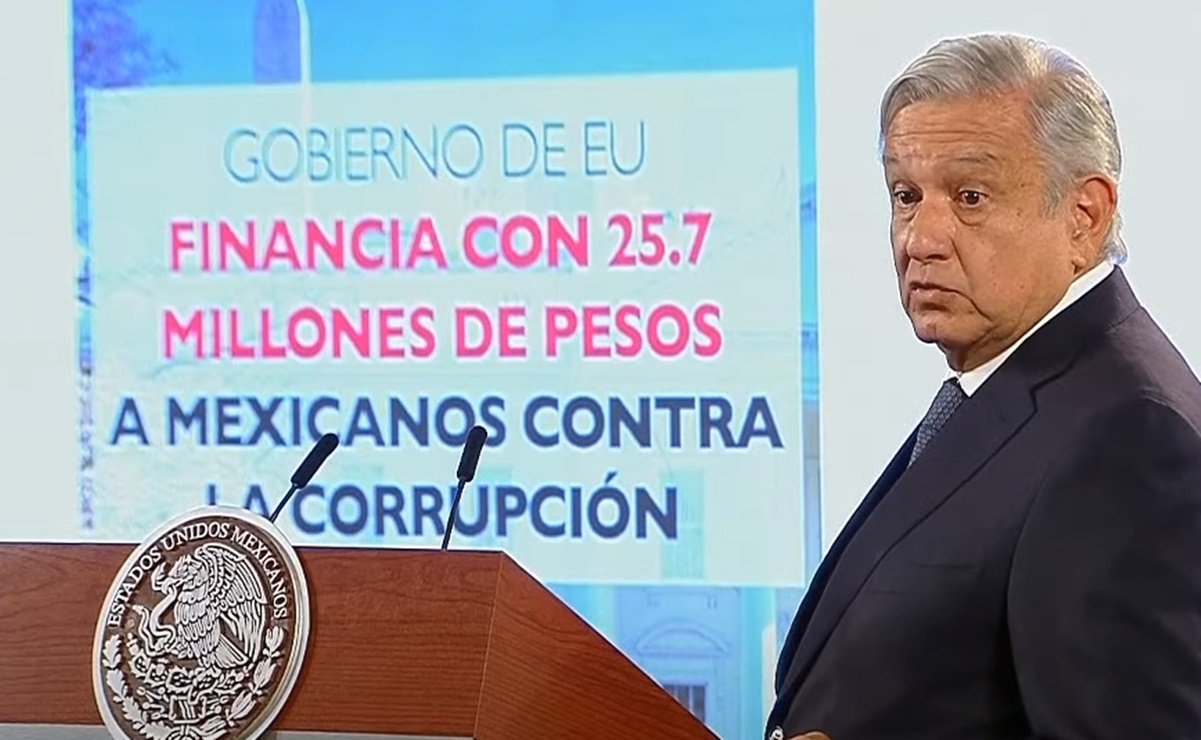 MEXICO- For the third consecutive day, President Lopez Obrador keeps asking the U.S. to respond to the letter his administration sent asking about U.S. funding and meddling in Mexican elections by financing far-right opposition groups. These political groups received millions of dollars since the president took office in 2019, through NED, USAID, and the U.S. embassy in Mexico.
The funding of foreign governments is illegal under the Mexican constitution, what the U.S. is doing "is a crime" said Lopez Obrador, during press conference on this Thursday.
Side note: If this was Russian meddling in U.S. elections, this would have been an enormous scandal, so far the U.S. congress and state department have not answered. The USAID rep in Mexico says they have to think about it.
Today, Lopez Obrador asked the U.S directly to stop funding these opposition groups, and he also showed a video produced by an independent media source about the corrupt connections with the former regime.
"These institutions and NGOs were created by the former regime to stop democracy in Mexico, and to protect corrupt business interests; they are antidemocratic and so are the people running them." AMLO.
These groups have used U.S. money to hire dozens of lawyers who have sued the federal government in court, and have managed to stop or stall important national security reforms and construction projects in Mexico.
The federal government even published a video today with fragments of these statements (below) "We request to the United Sates to suspend the financing, through its american embassy in Mexico, to opposition political groups and other entities who are working against our constitutionally stablished government. Meddling practices weakens our sovereignty and violate its constitution."
Requerimos que Estados Unidos suspenda el financiamiento, a través de su embajada en México, de organismos y grupos políticos opositores a este gobierno establecidos en nuestro país.

El injerencismo vulnera nuestra soberanía y viola los preceptos constitucionales. pic.twitter.com/rycuRflDyW

— Gobierno de México (@GobiernoMX) May 13, 2021
Total Page Visits: 550 - Today Page Visits: 3